Object-Based Learning
March 3, 2022, 12:00pm - 1:00pm
Location: Virtual (Zoom)

Facilitators: Renee Evans, Senior Instructional Designer; Amanda Valdespino, Instructional Designer; Christina Larson, Assistant Director, Center for the Humanities
                  
Object-based learning (OBL) is a form of active learning that uses artworks, artifacts, archives, digital representations, and everyday materials to inspire close observation and deep critical thinking. With the object being at the center of the learning experience, experiential and multi-sensory engagement are essential to this approach as students work to acquire and apply knowledge independently with instructor facilitation. This workshop will focus on ways instructors can integrate discussion-based teaching with object-based learning into their courses, and the various opportunities and partnerships available for UM faculty to participate in this unique approach.


---
Faculty Reading Group: Teach Students How to Learn
Facilitator:  Aaron Royer, Senior Instructional Designer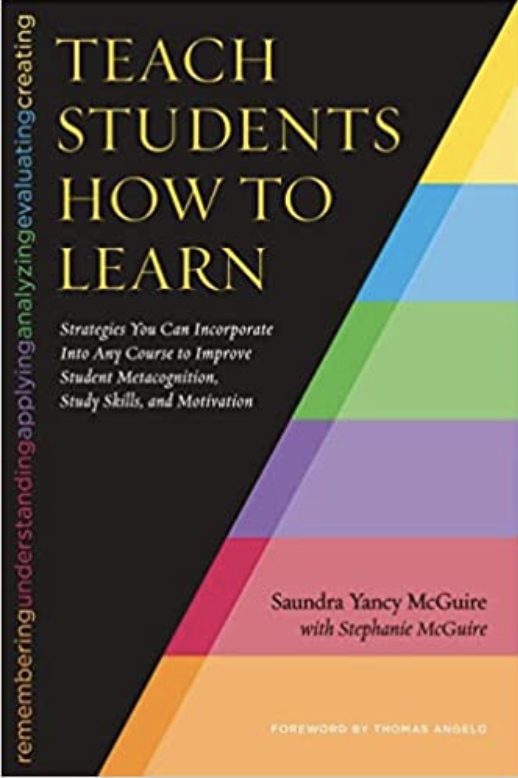 Overview:  Metacognitive skills are often cited as important outcomes of active learning environments like the ones our QEP aims to create. But what exactly is metacognition and how can we be more intentional about helping students to develop these skills in our classrooms? And, perhaps most importantly, in whatways does learning through dialogue and discussion relate to metacognition? This reading group will explore these and other related questions as we read and discuss selected passages from Teach Students How to Learn: Strategies You Can Incorporate Into Any Course to Improve Metacognition, Study Skills and Motivation by Saundra Yancy McGuire. Note that all participants will receive a copy of this book.

Dates and Times: 

(Participants will have the option to attend either virtually or in person in Richter Library, 305.)
Wednesday, March 9, 4:00 - 5:30 pm
Wednesday, March 23, 4:00 - 5:30 pm
Wednesday, April 6, 4:00 - 5:30 pm
Wednesday, April 20, 4:00 - 5:30 pm
---
Peer and Self Assessment in the Discussion-Based Classroom
May 3, 2022, 10:00pm - 11:30am
Location: Richter Library, 305

Facilitator: Aaron Royer, Senior Instructional Designer
                     
Peer and self assessment encourage students to take a more active role in their learning as they continuously reflect on assessment criteria and their progress toward them. They can also be a useful tool in classes - like those we work with for the QEP - where group work plays an important part, as a way to monitor and assess group dynamics.  In this session, we will share ideas, strategies, and resources related to developing and implementing peer and self assessment in discussion-based classrooms.