Collaborative Annotation in the Discussion-Based Classroom
February 24, 2023, 1:00pm - 2:30pm
Location: Richter 305

Facilitators: Aaron Royer, Senior Instructional Designer
                  
Student engagement and interaction with course materials and with each other outside of class is an essential, yet often overlooked, element of active-learning environments. One way to encourage such engagement is with collaborative annotation. This workshop will explore, through a variety of examples and demonstrations, how platforms like Hypothesis, Perusall, and Google Drive can bring a collaborative component to many of your course activities. Topics will include overviews of core features of several relevant platforms, a range of activity ideas, and applications in flipped, problem-based, and discussion-based lessons.


---
Faculty Reading Group: Small Teaching
Facilitator:  Aaron Royer, Senior Instructional Designer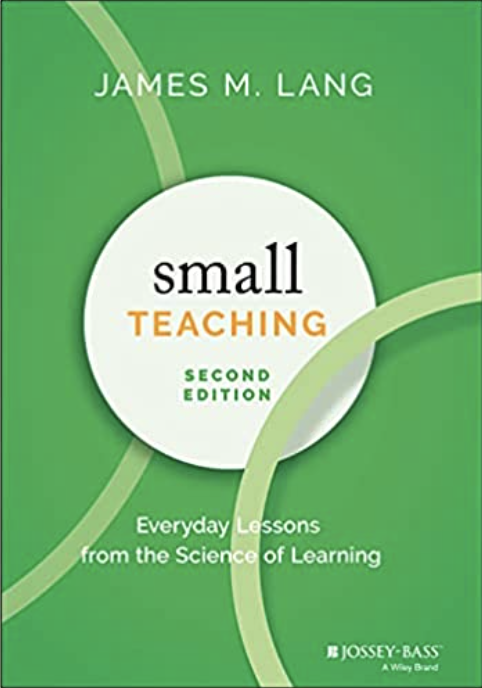 Overview: In Small Teaching, James Lang argues that small changes in teaching using evidence-based techniques can lead to significant improvements in student outcomes - in particular, in engagement, motivation, and understanding. In this reading group, over the course of four biweekly meetings, we'll discuss these changes and practical strategies in the context of  discussion-based courses as we read through Lang's book.
Location: Virtual (Zoom)
Dates and Times: 
Wednesday, March 8, 4:00 - 5:30 pm
Wednesday, March 22, 4:00 - 5:30 pm
Wednesday, April 5, 4:00 - 5:30 pm
Wednesday, April 19, 4:00 - 5:30 pm